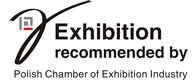 MTP Gold Medal 2017 - Consumer's Choice for the Corpus 4 Software
Product, reported by the company Tri D Corpus d.o.o., Croatia (submitted by: Lignumsoft Adam Wileński, Kobyłka), has won in the competition MTP Gold Medal - Customer's Choice in the area of DREMA Fair 2017 and scored 46,72 % votes in the ballot from all of the DREMA Fair visitors and Internet users. This award is a testimonial to the entire wood and furniture industries. It is also an important recommendation which can drive the decision of a potential customer.
Corpus 4 Software is a comprehensive solution for any production company which, by choosing the CAD/CAM software, focuses on speed, simplicity and quality of design, and then on the efficiency and flexibility of the transfer of data into production. Its excellent price makes Corpus available to everyone, and its use allows you to start work immediately.
During the DREMA Fair, visitors had opportunity to choose the best product from the products awarded with the Gold Medal.
The voting took place on the webpage of Gold Medal, by the means of a specially prepared POLL. Each person could vote only for one product, which he or she thoughts to be the biggest HIT of the fair!
Congratulations to all of the winners, we wish them every success!

See you at the next edition of International Trade Fair of Machines and Tools  for Wood and Furniture Industries DREMA , in the period 11-14.09.2018, in Poznań, Poland!