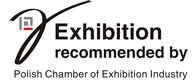 Kayalar Kimya at DREMA Fair 2018!
Kayalar Kimya's growth strategy is based on a mission that focuses on innovative products and services as well as having fast and flexible action taking capabilities and being open to global markets. Founded in 1976, Kayalar Kimya provides a stable and reliable production environment of total 59,000 m2 area in Turkey and in Spain, equipped with the state-of-the-art technology and cutting edge automation system.
With its 60,000 tons of capacity Kayalar Kimya is one of the Europe's largest paint and varnish manufacturers and 76th biggest paint company in the world as listed in Coatings World, 2013. With a market share of 23% in Turkey, a range of 500 different products and a manufacturing capacity involving 3000 different manufacturing types, besides its more than 4000 domestic and international customers, Kayalar Kimya improves its competitive capacity by using the globally accepted best practices and initiatives. Kayalar Kimya, which has been awarded successively with the "Stars of Export" award by the Turkish Exporters Assembly with its export performance realized in 60 countries, in December 2016, with its brand GENÇ, has been taken under the scope of TURQUALITY which is the world's first and only state-sponsored branding program by the Ministry of Economy of Republic of Turkey.
Genç "We Enhance the Wood"
Kayalar Kimya launched Genç brand soon after its corporation in 1976. The brand is one of the world's most preffered brands in furniture paints and varnish production sector while also being the leader of Turkish market. Over 3,000 High-Tech Genç branded products for both commercial and consumer use, can be applied on any wooden surface. While GENÇ is following the worldwide trend in wood coatings and the demands of furniture industry, the company has established Turkey's first technical support, application and training center wood coating systems to design customized service solutions on buyers' demands. With its 24 experts, the technical support and application center, available at the company headquarters, offers simulation to buyers based on customized application parameters and processes.
GENÇ Product Groups
• Wood Colourants
• Decorative Products
• GENÇ AQUA Water-Based Products (Indoor & Outdoor)
• Genç Tinting System
• Polyurethane Products
• Thinners
• UV System Products
• Wood Forte Cellulosic Products
• Auxilary Products