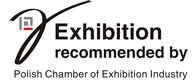 IMAS AEROMECCANICA at DREMA Fair 2018!
IMAS AEROMECCANICA SRL will participate in the Drema 2018 exhibition (11-14 September in Poznan Poland) in Hall 6 Stand 17/15. Company's staff will be at your complete disposal for any information.
For over 40 years, IMAS AEROMECCANICA SRL has been leader in the design and implementation of air suction, air depuration and dust filtering plants in woodworking field, plastic industry and biomass recycling sector:
Air cleaning systems for treatment of oil mists, vapors and smokes coming from cooling tools processings;
Plants for the treatment and processings of wastes in many different industrial sectors;
Painting booths and pressurized box;
Mobile dust collectors;
IMAS AEROMECCANICA SRL provides a wide range of accessories and solutions that make it one of the most skilled and reliable company in the world market.
How to choose the best suction and filtering system for wood?
For an adequate technical/economic design, it is necessary to know the specific type of the processing and the relative production cycle, the type and model of machines to be aspirated and the relative waste to be produced. Assessing the correct delivery, the particle size, the percentage of dusts or moisture we are going to design, according to the territorial location, the best solution for the aspiration, filtration, disposal or recycling
For the design of the plant, it is necessary to konw: - The required air flow for each machine. The value is normally supplied by the manufacturers of the machines; - Failing that, the section of the suction outlets on each machine; - The maximum symultaneity of working of the machines;
The table below can be of help for the calculation of the air transport speed in circular ducts, in function of "concentration and specific weight", dependent on the type of material aspirated (and eventually on the moisture)
SPEED M/S
CONCENTRATION
SPECIFIC WEIGHT KM/M3
20
23
600
750
100
140
23
26
750
900
140
180
26
30
900
1100
180
240
30
35
1100
1350
240
320
ATEX: Are considered potentially explosive, the wood dusts with particle size less than 500 micron and concentration (LEL) of 30 gr/m
| ATEX ZONE | CLASSIFICATION |
| --- | --- |
| 20 | CONTINUOUS PRESENCE |
| 21 | POSSIBLE PRESENCE DURING THE NORMAL WORKING HOURS OF THE PLANT |
| 22 | NO PRESENCE OR JUST SHORT PERIODS PRESENCE |