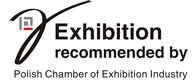 About the fair
We invite you to the largest meeting of woodworking and furniture industries in Central and Eastern Europe
International Trade Fair of Machines and Tools for the Wood and Furniture Industries DREMA is world renowned exhibition that will draw attention of leading companies specializing in the production and deliveries of technology and components for small, medium-sized and large wood processing enterprises. It is a unique opportunity to gain insight into new, more efficient production methods, interesting trends and prospects for the woodworking and furniture industries.


Live Furniture Factory!
Only at DREMA in Poznan you can visit a unique furniture factory that uses the latest equipment, tools and components.
International Trade Fair of Components for Furniture Production FURNICA will be attended by leading manufacturers, suppliers and distributors of components, materials and accessories that allow creating even the most ambitious furniture collections. The presence at trade fair involves establishing new and keeping old contacts with industry professionals who are actively looking for the best technological solutions on the market.
International Trade Fair of Upholstery Fabrics and Components for Upholstered Furniture SoFab is a great opportunity to get to know suppliers operating in the market segment of textiles, upholstery fabrics and components for the production of upholstered furniture
Why visit the exhibition?
• Attendance of the world's leading manufacturers and suppliers of   woodworking machines and tools
• Ability to get to know innovative products, which will be disclosed at the exhibition
• The possibility of direct comparing the offers
• Great opportunity to establish new business contacts


PROFESSIONALS DON'T PAY!
• Free e-ticket - www.mtp24.pl
• Free Catalogue