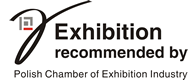 18.08.2017
GET TO KNOW THE LIST OF NEW PRODUCTS AT DREMA FAIR 2017! IT IS WORTH TO SEE THEM IN REALITY! TAKE PART IN DREMA FAIR IN POZNAŃ IN THE PERIOD OF 12-15th OF SEPTEMBER 2017!
11.08.2017
Dear Ehxibitor! You have only one month left to attend the biggest event bringing together wood and furniture industry leaders in Poland and Central-Eastern Europe – DREMA Fair, 12-15th of September 2017, Poznań, Poland!
10.08.2017
MASCOT revolutionises the workwear industry with the launch of three trousers and a ¾-length trouser, all with four-way stretch. But, not just stretch! High durability, an innovative kneepad pocket design and excellent freedom of movement are also integrated.
More news
---

Next edition: 12-15.09.2017
DREMA once again on the list of largest world exhibition, supported by the European Federation of Woodworking Machinery Manufacturers !
_________________________

DREMA is the largest exhibition of wood industry in Central-Eastern Europe